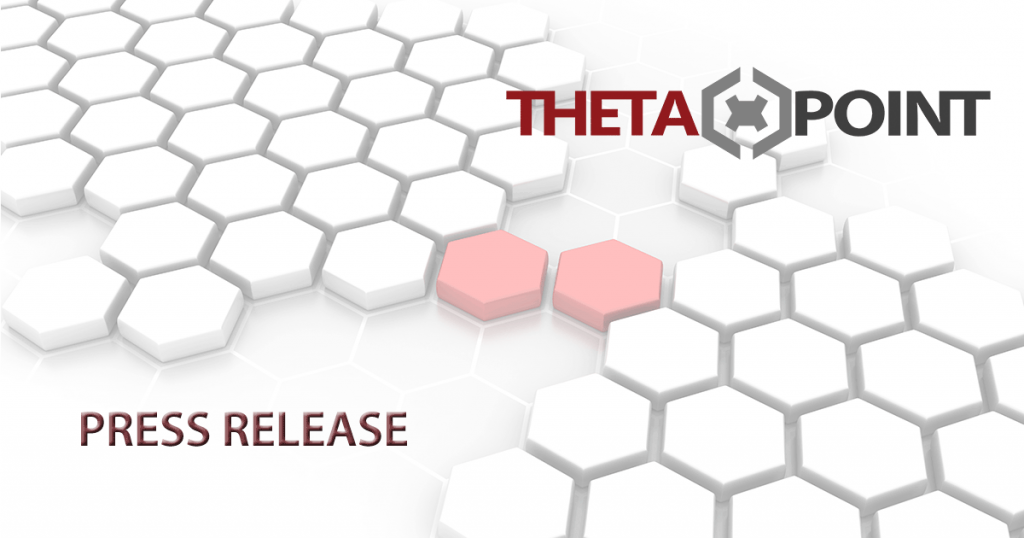 PRESS RELEASE: ThetaPoint Adds Director of Security Engineering
Proven Cybersecurity Technologist joins rapidly expanding services company.
ALBUQUERQUE, NM. – May 9, 2018 – Today we are pleased to introduce our new Director of Security Engineering, Ryan Breed. With more than 20 years of deep technical proficiency in architecture, monitoring, incident response, application security and penetration testing. Ryan will be responsible for shaping the technology foundation for security operations centers of tomorrow that will incorporate large-scale data analysis, automation and organizational resilience.

"We are excited Ryan has joined our team and will be able to help our clients prepare for the next iteration of security operations", said Brook Watson, CEO of ThetaPoint, Inc. "ThetaPoint has always been at the forefront of innovative solutions to address today's cybersecurity challenges and Ryan will help us apply the theoretical to the practical to further enhance the security effectiveness of our clients."
"Defending a modern network comes with an unbounded number of decisions about what to do. Even when talent and technology resources are plentiful, the potential catastrophes will always outnumber qualified security professionals. I believe ThetaPoint is uniquely positioned to help organizations focus on the right signals to address tomorrow's threat landscape."
Ryan most recently served as Principal Security Content Engineer at a cloud security provider, where he focused on implementing effective network threat detection across thousands of networks and using that data to generate (high-quality/meaningful) incident investigations for a 24×7 SOC. Prior to that role, he was a Principal responsible for Critical Infrastructure Security at the Electric Reliability Council of Texas (ERCOT). He brings a wealth of practical experience in designing, building and implementing robust security operations centers in high stakes environments.
In the coming weeks, he will be sharing his experiences and thoughts on security operations; not only to recount some of the harder lessons learned, but also to discuss the current and future state of the art and science that is cybersecurity. He will be supplementing the articles and posts with demonstrations, screencasts, and code snippets.
Driven by the desire to align security more closely to the line of business, he will kick things off discussing the essential role of the message bus and its uses for transport, resilience, and analysis. With a good foundation established for the message bus, he will then discuss adding ingest, cyber intelligence, analytics, asset modeling, and other services essential for network defense in subsequent posts. Although the series will be technical in nature, its focus will remain on the higher-level objective of enabling organizational resilience through defensive operations.
About ThetaPoint, Inc.
ThetaPoint designs, markets, implements, operates and maintains cybersecurity solutions that power today's security operations centers. Aligning mental and physical resources, tempered with successful experience, our clients receive maximum value on their investments to protect their most critical assets. For more information, visit www.theta-point.com or follow us on Twitter or Linked-In.