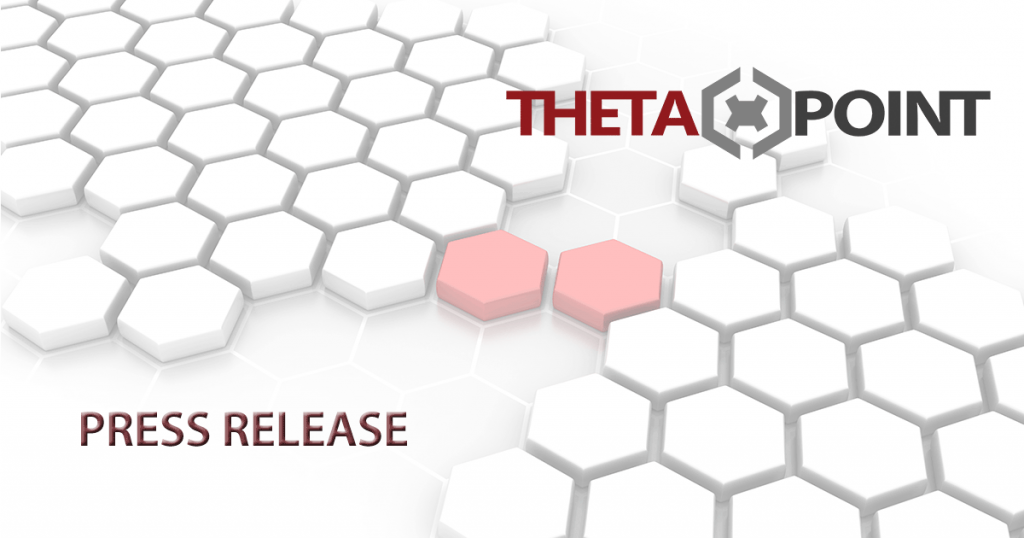 PRESS RELEASE: ThetaPoint Announces New Executive Hire
Management Team Expanded to Support Growing Demand for Managed Security Services
ALBUQUERQUE, NM. – ThetaPoint, Inc. today announced that Paul J. "PJ" Bihuniak has joined the company as Chief Operating Officer. PJ recently served as Vice President of Business Development and Global Alliances at Invincea, Inc. and before that was AVP, Northeast Sales for ArcSight, an HP Company, where he was responsible for driving sales for the market leading SIEM vendor. He brings more than 20 years of experience in accelerating revenue growth and building high-performing teams to drive long-term success.

"ThetaPoint has built a reputation as the go-to security service provider for Fortune 500 companies and government agencies," said Bihuniak. "Many organizations struggle to identify, train and retain the resources required to manage their SIEM infrastructures. I am honored to join ThetaPoint, which is uniquely positioned to architect and manage these solutions for its clients."
"PJ has extensive experience in the SIEM market, and a well-known reputation for developing and maintaining outstanding client relationships," said Brook Watson, President and CEO of ThetaPoint. "We could not be more excited to add PJ to our Executive Team as we continue to expand to meet the needs of our growing customer base."
About ThetaPoint, Inc.
ThetaPoint is a leading provider of strategic consulting and managed security services. We help clients plan, build and run successful SIEM and Log Management platforms and work with the leading technology providers to properly align capabilities to clients needs. Recognized for our unique technical experience, in addition to our ability to quickly and rapidly solve complex customer challenges, ThetaPoint partners with some of the largest and most demanding clients in the commercial and public sector. For more information, visit www.theta-point.com or follow us on Twitter or Linked-In.