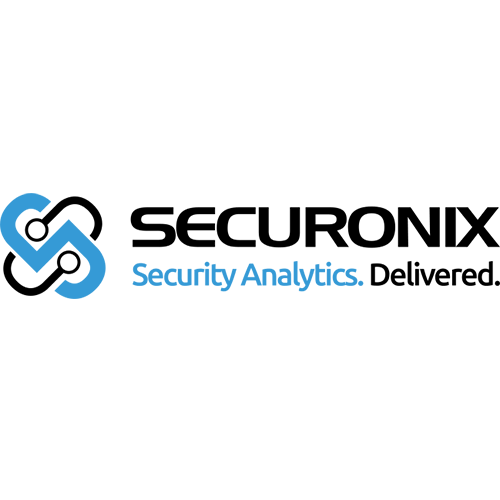 Securonix and ThetaPoint Team Up in Partnership to Provide Cutting Edge Security Analytics
Los Angeles, CA – September 15, 2016 – Securonix, the pioneer of user and entity behavior analytics for information security, announced today a partnership with ThetaPoint, Inc., a leading provider of strategic consulting and managed security services. Together the companies will deliver security solutions that predict, prevent and detect cyber threats to enterprise security.

Securonix was the first to develop user and entity behavior analytics (UEBA) that combat advanced, targeted, cyber and insider threats. The company's products combine the latest advances in machine learning and artificial intelligence with advanced Deep Learning and behavior anomaly detection techniques to catch enterprise security threats in near real-time.
ThetaPoint helps clients plan, build and run successful SIEM and log management platforms and works with leading technology providers to properly align capabilities to clients' needs. ThetaPoint combines their deep technical expertise with a unique ability to rapidly solve complex business challenges for some of the largest and most demanding clients in the commercial and public sector.
Securonix solutions naturally compliment ThetaPoint services, whose consultants are regarded as some of the most experienced and well-respected subject matter experts in SIEM, log management and enterprise security. Securonix applies analytical capabilities to existing security management tools to extract actionable security intelligence from the data generated by SIEMs, security logs, non-traditional data sources such as HR information, industry-specific applications, and a plethora of additional data sources. Its unsupervised machine-learning engine continuously analyzes near-limitless volumes of data to establish baselines of normal behavior and flags high-risk behavior outliers. The result is a solution that detects any kind of threat from anywhere with unprecedented accuracy.
"Our clients seek our guidance and experience to help them leverage next generation security technologies. An agile SIEM and data logging platform is a critical component in the cyber arsenal required to identify nefarious actors, counter today's threats, and set the stage for future employment and integration of leading edge predictive security measures. Securonix is a natural partner for us as their security analytics are innovative, mature and deliver an entirely new perspective on enterprise risk," said Paul J. Bihuniak, chief operating officer at ThetaPoint.
ThetaPoint is Securonix's latest addition to its channel partner and alliance program, called the Cyber Path Alliance. The company recently announced its decision to deliver Securonix solutions to market exclusively through Cyber Path Alliance member organizations. The move to focus sales on a pure channel-driven strategy comes after Securonix's early success with solid channel partners. The company's rapid growth has been credited, in part, to its partner eco-system, which boasts some of the largest resellers, distributors, managed service providers and technology integrators in the world.
The Securonix Cyber Path Alliance program is led by Darren Gaeta, vice president of partnerships and alliances. "We're thrilled to partner with ThetaPoint, a company we see as the best-of-breed for the delivery of enterprise security solutions," said Gaeta. "ThetaPoint's industry expertise and reputation is an ideal match for our solutions. Together we'll deliver threat detection capabilities that are unparalleled in the market."
About Securonix
Securonix is working to radically transform all areas of data security with actionable security intelligence. Our purpose-built advanced security analytics technology mines, enriches, analyzes, scores and visualizes customer data into actionable intelligence on the highest risk threats from within and outside their environment. Using signature-less anomaly detection techniques that track users, account and system behavior, Securonix is able to detect the most advanced data security, insider threats and fraud attacks automatically and accurately. Globally customers are using Securonix to address the most basic and complex needs around advanced persistent threat detection and monitoring, high privileged activity monitoring, enterprise and web fraud detection, application risk monitoring and access risk management. For more information visit www.securonix.com.
About ThetaPoint, Inc.
ThetaPoint is a leading provider of strategic consulting and managed security services. We help clients plan, build and run successful SIEM and Log Management platforms and work with the leading technology providers to properly align capabilities to clients needs. Recognized for our unique technical experience, in addition to our ability to quickly and rapidly solve complex customer challenges, ThetaPoint partners with some of the largest and most demanding clients in the commercial and public sector. For more information, visit www.theta-point.com or follow us on Twitter or Linked-In.